To learn more about Shepley Rutan & Coolidge's historic Richardsonian Romanesque Revival Style train station, click on the presentation below.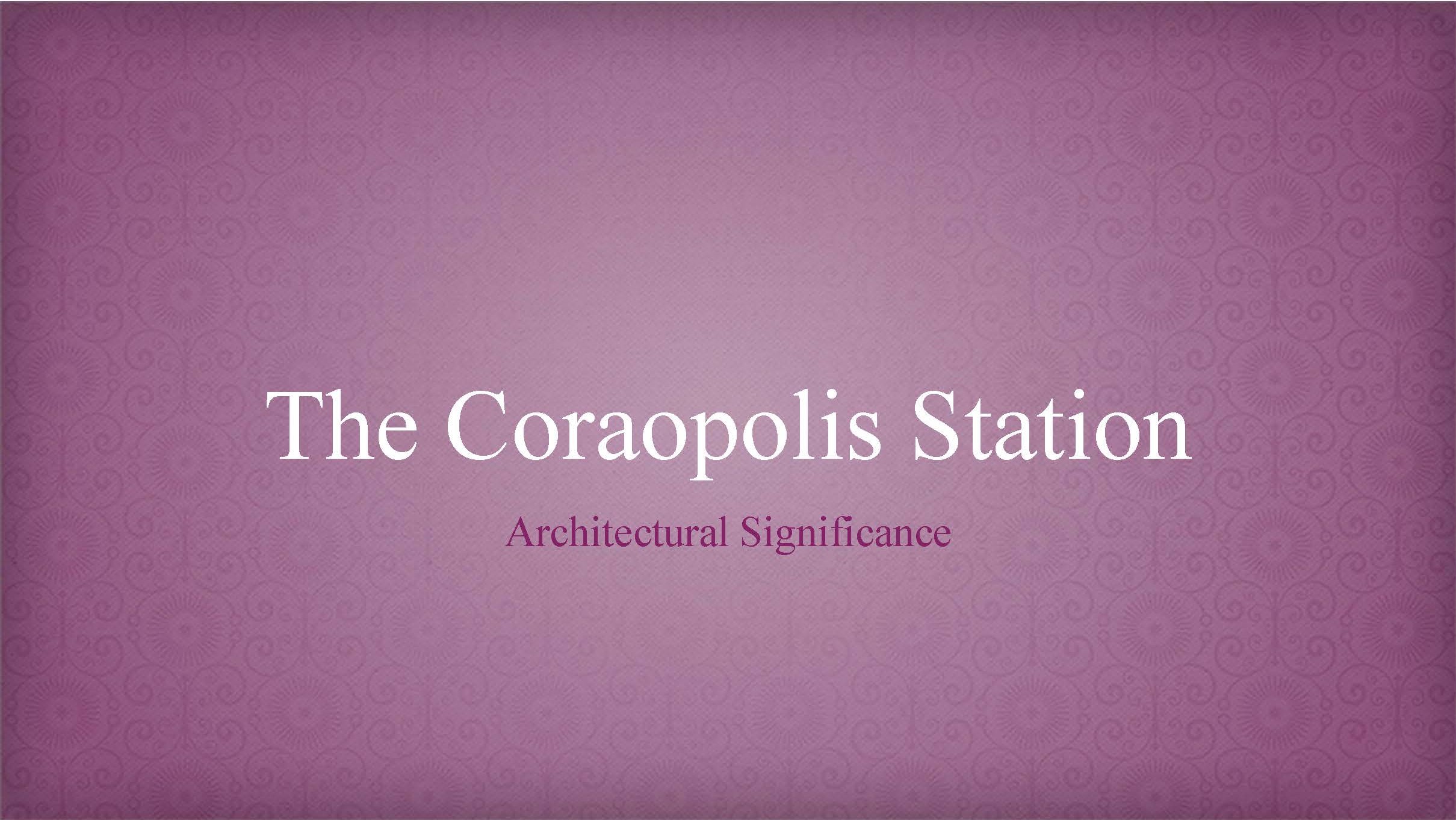 The Coraopolis Train Station stands as an outstanding example of Richardson Romanesque architecture and, as such, was listed on the National Register of Historic Places by the Pittsburgh History and Landmarks Foundation in 1978.
Designed by Shepley, Rutan and Coolidge (now Shepley Bulfinch of Boston), the station features characteristic round-arch windows with stone voissoirs, sharply incised square windows, and "sprung" slate roof
Because of its prestigious architectural and historic significance, the Coraopolis Train Station was named one of Pittsburgh's Top Ten Best Preservation Opportunities in 2010 by the Young Preservationists Association of Pittsburgh.